Accueil

/

Visiting SAUMUR, 35 minutes from gîte Bellevue, SAUMUR
Visiting SAUMUR, 35 minutes from gîte Bellevue, SAUMUR
Le 15/04/2016
Commentaires (0)
A nice town to visit : SAUMUR
Saumur in Pays de la Loire is easily recognised by its fairytale chateau and is famous for its association with horses ( the area around the town is even known as the Kingdom of the Horse ). Home to France's cavalry training school and the famous Cadre Noir, an elite display team that showcase the traditions and brilliance of French horsemanship, there is always something equestrian going on in Saumur.Pageants and displays happen frequently in the town with many riding schools close by and you can explore the town at horse-drawn barouche carriage to take in the sights. The graceful Chateau de Saumur stands proudly on a bank overlooking the river Loire and houses several different museums.Though Saumur was bombed during World War 2, the chateau survived unscathed! Just outside of the town you'll discover the troglodyte caves carved out of a beautiful soft limestone called tuffeau stone witch has been used in many buildings and monuments in the town and the surrounding area.This magical serie of dwellings was hewn from the rock thousands years ago and they are now mainly used for mushrooms farming and as cellars for wine aging.
Saumur is also home to the musee des blindés, the largest tank museum in Europe with over 880 armoured vehicles.Inside the troglodyte caves you will also fond the Musée du Champignon ( museum of mushrooms) where you can see the cultivation of several types of mushroom. Whilst in the area you can't miss a trip to one of the many local vineyards such as the Caves de Grenelle who age their wines in the ancient cave systems.Why not sample some of these award-wining of the Loire Valley , especially white wines, with the Saumur specialities of fouées,a small toasted bread for filling, and galipettes,the famous champignon de Paris mushrooms stuffed with goat's cheese, butter and aromatic herbs.
With such brilliant growing conditions in the Loire Valley, the fresh produces avaible every saturday morning at the market ( near theater and St Pierre church )are very nice tasting...
Saumur is also full of clothing boutiques and other food stores with patisseries and chocolateries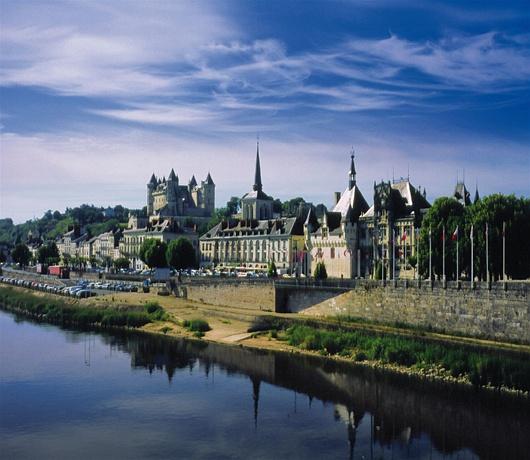 Météo
Les Cerqueux-Sous-Passavant

13
°C
Brume
Min: 10 °C
Max: 13 °C
Vent: 8 kmh 320°
Derniers messages du livre d'or
Frederic C. Dieppe, France
Le 13/05/2019
Petit déjeuner agréable produits faits maison. Chambres spacieuses et agréables. Suite familiale , 4 ...
Seb. Bourg Achard,France
Le 27/04/2019
Hôtes agréables Tres bon séjour Conforme à l annonce Gîte 3 pers 24-26 avril 2019 via airbnb
Graziella, 49 France
Le 01/01/2019
Bon accueil des hôtes. Les gîtes sont très propre et la pièce de vie est très agréable. gîte 8-10 pers. ...
Aline L.G, Lannion, France
Le 04/09/2018
Je recommande à tous et toutes. Nous avons eu un bel accueil, Le logis est propre et se situe dans un ...
Nathalie Y. , France
Le 03/09/2018
Gîte et hôtes très agréable Un endroit très calme pour des vacances reposante Gîte 2-4 places, août ...
Margaret M. , Great falls, USA
Le 29/08/2018
This was a great B&B in a great location at a great value for us as it was near to where our activities ...
Martine P. France
Le 24/08/2018
bien , calme et très bon petit déjeuner bon accueil Suite familiale 5 pers. , août 2018 via airbnb
Nathalie Y. Taverny, France
Le 21/08/2018
Très très bien pour passé un week-end au calme et ce reposer. Très bien accueillis et très agréable. ...